Well done to all the Leaving Cert students!
Well done to all the Leaving Cert students in the Islandeady/Glenisland Parish who received their results during the week. Exam 2017 Helpline still available 1800-265-165.
Cemetery Mass Success!
Over 1,000 people attended last weekend's Cemetery masses in Islandeady & Glenisland. Thanks to EVERYONE who helped in any small way, especially those who prayed for no rain!!
Grandparents National Annual Pilgrimage
Grandparents National Annual Pilgrimage September 10th 2017, Knock Shrine 2.30p.m. Everybody welcome to honour & thank Grandparents alive & dead for all they have done for us down through the ages. Chief Celebrant will be Archbishop Eamon Martin, Armagh.
Parishioners in Hospital or in one of the local Nursing Homes...
If any Parishioner is in Hospital or in one of the local Nursing Homes & would like a visit from Fr. Chris, please call 087 1962674 or the Office 094 90 24125. Also, if any Parishioner in the Islandeady/Glenisland area is Sick or Housebound and would like to be visited by Fr. Chris on his First Friday visits, please contact him on 087 1962674 or the Parish Office on 094 90 24125.
Islandeady GAA Club THANKS for supporting the Cul Camp!
Islandeady GAA Club would like to sincerely THANK the 146 children & their Parents for supporting the Cul Camp last week & THANKS to Volunteers who organise each year!
Rural Transport Scheme for Islandeady!
A rural transport scheme will be available to the Islandeady community from the beginning of July. Anyone wishing to participate in the service should contact the following number 0949047571 to book a seat. There are two routes: one from Islandeady to Westport on a Friday leaving Islandeady at 9am and returning at 1pm. The second will be on a Wednesday arriving in Islandeady at 11:30am and leaving at 3pm. Members availing of the service will be picked up at their homes and returned to their homes. The Westport service will begin on 7th July 2017 and is available to everyone. The Wednesday service will start on 5th July 2017.
New Email address for all CHURCH and PARISH matters!
The new email address for all CHURCH andPARISH matters is:
islandeadyadm@gmail.com
Also for Newsletter:
liamkeaveney84@gmail.com
The previous patd@anu.ie is strictly for personal emails for the retiring PP (patd).
Islandeady GAA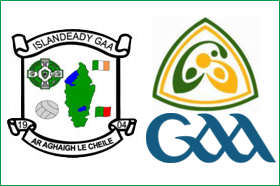 Islandeady GAA Lotto SUN 27th August at 8.30 pm in the Key West. Jackpot €2,400.

For all Islandeady GAA News, see
www.islandeadygaa.com

Islandeady Cycling Club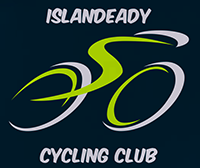 New membership for 2017 for cyclists of all abilities!
Islandeady Cycling Club located in Jacks old cottage Derrycoorane Islandeady Castlebar, is a leisure cycling club that is now open for new membership for 2017 for cyclists of all abilities.
The club members cycle as a group every Wednesday evening at 7pm and Sunday morning at 10am leaving Jacks old cottage in Islandeady and returning there for a much needed cup of tea.
We set up a beginners cycling group 6 weeks ago, they cycle every tuesday evening from Jacks Old Cottage at 7pm, and what a great success it turned out to be, getting bigger and better each week. So if you are thinking about taking cycling up for the first time in along time, then why not join us on Tuesday evening for a very enjoyable cycle! Join up today!
Our Club Members just recently particpated in the very popular Mayo Pink Ribbon Cycle and also the Cycle against suicide and will be taking part in the very popular Westportif at the weekend.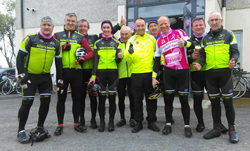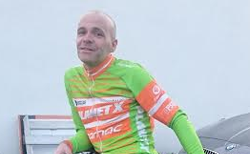 Club Members also completed a 6 week Training Skills course with the talented Mark Quigley. Huge thanks to Mark Quigley for six weeks of knowledge, skills, training tips, and general safety on the road. Watch this space for next course!
Club members will be taking part in the Cycle for Brother Kevin on the 19th and 20th May, Cycle for Brother Kevin (formerly 'The Great Escape') is a charity cycle event established in 2010 to raise funds for The Capuchin Day Centre for Homeless in Dublin City Centre. Participants leave Dublin City Centre on Friday morning, overnight in Drumshambo, Co. Leitrim, and arrive in Belmullet, Co. Mayo at about 6pm. 300 Kilometres, 2 days and alot of craic along the way. Best of Luck guys!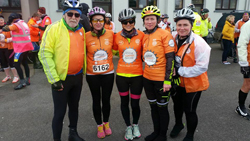 So if you are thinking of taking up Cycling, then why not join us Tuesday evenings for the beginners cycle or Wednesday evenings for the more experienced cyclist. And Sunday mornings for all abilities! We would love to see you there!
For more information on Islandeady Cycling Club visit their face book page at https://www.facebook.com/
islandeadycycling
or contact club president Joe Moylette on 0879443626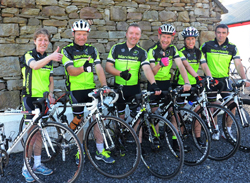 Thought for the Day!
"We are very good lawyers for our own mistakes,
But we make very good judges for the mistakes of others!"

"Screenagers"- Screen acting Summer Camp!
"Screenagers"- Screen acting Summer Camp for children aged 8-12yrs takes place in the Town Hall Westport this week Aug 21st -25th from 10am-1pm. Call Sheila 087 7632950.
Genealogy & Family History Course!
Interested in doing a Genealogy & Family History Course?? A 9 week course will be held in Islandeady Community Centre on Tuesday Nights from 7-9pm starting on Tuesday Sept 12th. It is open to a max of 20 people & on a first come first served basis. Course instructors are Dora Murphy & Joe McDermott. To book a place please contact Philomena Browne on 087 9626075.
Islandeady-Glenisland Relay for Life!
A group of people from the Islandeady-Glenisland Parish are taking part in this year's 'Relay for Life' fundraiser in aid of the Irish Cancer Society. It is an indoor event in the Breaffy Arena on the 23rd-24th Sep where team members walk around a track over a 24 hour period; there is no age/fitness level restriction. We aim to have members of our team on the track at all times over the 24 hours. If you would like to take part or get involved please contact Lorraine on 087- 2814776. You can also find more details on Facebook - RelayForLifeCastlebar.
guided Walk & Talk of the Boheh Stone!
Annual guided Walk & Talk of the Boheh Stone this Thurs Aug 24th meeting at Brackloon Community Centre at 7:30pm. Cover charge €5 & organised by Croagh Patrick Heritage Trail. Contact 094 90 30687 for further details.
Heritage Week in Islandeady!
'Rich Man Poor Man' will coincide with Heritage Week at Jacks Cottage on Sun 20th Aug starting at 2:30pm. There will be a Heritage Talk & video presentation followed by light refreshments. At 4pm there will be a walk & talk at Rahins Woods taking in subjects like Browne's Old House & the newly refurbished Obelisk. Everybody Welcome.
National Novena to Our Lady of Knock!
Please join us for 9 days of Reflection & Prayer for the National Novena to Our Lady of Knock starting Tomorrow Mon 14th and running until next Tues 22nd Aug. Ceremonies take place daily at 3pm & 8:30pm with daily guest speakers & workshops. On Mon 21st the World Meeting of Families 2018 Programme will be launched. Everybody is Welcome.
Well done to Islandeady Cycling Club!
Well done to Islandeady Cycling Club who organised this weekend's second 5K & 10K at Jack's Cottage & Congrats to the huge numbers of athletes who took part. All money raised from this event will be donated to the National Maternity Hospital, Holles Street Dublin in memory of Jessica Needham, Lismolin, Islandeady.