Volunteers are sought to help decorate Glenisland Church!
Kind Volunteers are sought to help decorate/prepare the Church in Glenisland for Christmas – Gathering at 2pm next Sunday 16th Dec in Glenisland Church – Everyone is invited to participate in this important Community event – refreshments will also be provided afterwards!!
Wednesday Get-together Christmas Dinner!
The Wednesday Get-together Christmas Dinner will take place on Wednesday Dec 19th starting with mass at 12 noon, a lovely 3 course meal, music, entertainment & lots of fun. To confirm your attendance, or if you want to join, please contact Philomena on 087 962 6075 or Patricia on 094 90 44
St. Jarlath's Amateur Operatic Society presents The Phantom of the Opera!
St. Jarlath's Amateur Operatic Society is celebrating its 75th anniversary, and, in association with Scoil Bhríde Mercy Secondary School, presents The Phantom of the Opera in St. Jarlath's College Hall from Wed12 – Fri 14 Dec at 8pm nightly. Tickets purchased at Quinn's Shop, Bishop St, Tuam, or from St. Jarlath's College
8th Annual 5km Islandeady Fun Walk!
This year's 8th Annual 5km Fun Walk starts at the Key West Bar at 2pm on St. Stephens Day. Entry is €10 per family and the proceeds will go to the Islandeady GAA Youth Teams & to Linda Heraty, who is fundraising to be a Volunteer at the Special Olympics World Summer Games. Raffle and refreshments served afterwards in the Key West. Please support a great afternoon.
Advertise in this year's Islandeady Christmas Annual!
If any local businesses would like to Advertise in this year's Islandeady Christmas Annual, you can call Liam on 087 1361895 before Monday Nov 26th. A full page Advert is €40
Islandeady Community Council Christmas Magazine 2018 - items sought!
Items are now being looked for to include in the Islandeady Community Council Christmas Magazine 2018. All local clubs/schools/community groups and people are encouraged to submit any stories/ club news/old & new pictures/funny jokes/cookery recipes etc to Patricia Rice by 5pm on Monday 26th Nov by email: islandeadynewsletter@gmail.com
Parish Mass Diary 2019 is open!
Parish Mass Diary is open for Mass Intentions & Weddings for 2019. Please note, when booking anniversary masses for Mon-Fri evenings in 2019, evening masses will now be held at 7pm in Glenisland & 8pm in Islandeady. These times will also apply for the First Friday Vigil masses in 2019.
Western Alzheimers - Festive Fair!
Western Alzheimers are holding a Festive Fair in Tribeton, Merchants Road, Galway (formerly Mc Donaghs Hardware)on Sunday November 25th from 11- 6. Come along and support this fair full of local crafters whilst supporting a local charity
Islandeady Cycling Club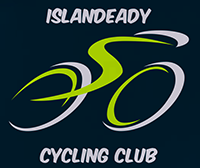 Indoor Cycling Fitness Classes for Beginners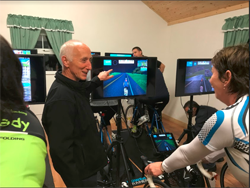 The islandeady cycling club, based at their clubhouse in Jack's old cottage Islandeady, are running a 6 weeks indoor cycling bike fitness and skills training course on Wednesday 19th september for 6 weeks every Wednesday evening and a second beginners class on Friday september 21st again for six weeks. Islandeady CC are fortunate to have a 12 bike specialized indoor cycling equipment, which runs the Zwift training system that allows individualized training programs based on your current bike fitness, so that each session is tailored to your specific ability and fitness levels making this training course ideal for all abilities and age groups.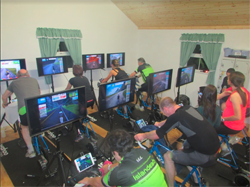 Each class is made up of small groups of 12 and led by two instructors and is held indoors in islandeadys state of the art digital bike training facility, for more information on this upcoming 6 week indoor training course, please contact Ray on 087-7499530 or drop an email to islandeadycyclinggroup@gmail.com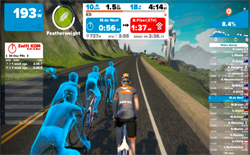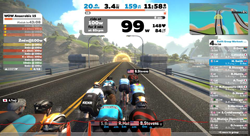 Islandeady GAA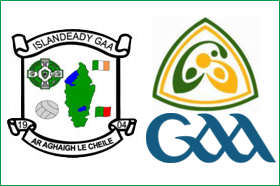 Islandeady LGFA U-13 Girls team will play Claremorris next Sat 17th Nov at 3pm in Islandeady

For all Islandeady GAA News, see
www.islandeadygaa.com

Remember Me
Speak of me as you have always done,
Remember all the good times, the laughter & fun.
Share the happy memories we've made,
Do not let them wither or fade.
I'll be with you in the summer's sun,
and when the winter's chill has come.
I'll be the voice that whispers in the breeze,
I'm peaceful now, put your mind at ease.
I've rested my eyes and gone to sleep,
but memories we've shared are yours to keep.
Sometimes our final days may be a test,
but remember me when I was at my best.
Although things may not be the same,
don't be afraid to use my name.
Let your sorrow last for just a while,
Comfort each other and try to smile.
I've lived a life filled with Joy and Fun,
Live on now & make me proud of what you'll become.

Santa Claus to visit the Children of Islandeady!
Santa Claus will visit the Children of Islandeady next Sun 16th December after 11am mass. He will arrive on his Sleigh & Reindeer & will travel from the Church with the children to his grotto in the Community Centre for 12 noon. Cost is €3 per child. Tea/Coffee/Mince Pies for Parents. Everybody young & not so young is welcome
Mayo Mental Health Association THANKS!
Mayo Mental Health Association would like to THANK the People of Islandeady-Glenisland who supported their recent Church-Gate Collection. €255 was collected
25 Drive in aid of the Chernobyl Children!
A 25 Drive (Partners) will take place in Castlebar Tennis Club this Friday Night December 14th at 8:30pm in aid of the Chernobyl Children, Castlebar Branch
Islandeady Annual "Sale of Work" - Thanks!
Islandeady Community Council Annual "Sale of Work" took place last Sunday. Sincere THANKS to everyone who supported this year's event & who organised the different events on the day. A great day had by all... Roll on 2019...!
Ta Gaeilgeoiri a lorg
Ta Gaeilgeoiri a lorg a bheadh sasta suirbhe beag cupla noimead faoi sceidil TG4 agus RTE Raidio na Gaeltachta a líonadh go rialta. Mar chomhartha aitheantais bionn duaiseanna breatha ar fail... 6 Dhearbhan One4all ar luach €100 - €500 le buachan gach mi.
Claraigh ag: http://www.fiosfise.ie/fiosru.asp
Tuilleadh eolais: eilis.nidhuill@oegaillimh.ie |Teil: 087 2941140
Islandeady Foroige!
Islandeady Foroige meets every Friday Night in the Community Centre from 8:30pm - 10pm.
Islandeady Card Games!
Weekly Islandeady Card Games on Monday Nights, the venue is our local Community Centre in Islandeady. The game will start at 8:30pm sharp. Entry fee is remaining at €5 & a raffle will take place each night. The game will be followed by a 'cuppa' & some light refreshments. Everybody welcome, Single hands, so bring a friend.
Christmas Pilgrimage Group to the Holy Land!
Christmas Pilgrimage Group to the Holy Land 19h - 27th December 2018 (Last Remaining Places) Taking in Bethlehem, Jerusalem (Mount of Olives, Garden of Gethsemane, Last Supper Room and Calvary), Mount Tabor, Cana, Nazareth, Jericho, River Jordan, Dead Sea and Sea of Galilee. Contact James Treacy on 061 921 470 or 086 0572 216. (Payments can be made in instalments).