Cemetery Sunday in Islandeady - big thanks!
Over one thousand people gathered in Islandeady & Glenisland for CEMETERY Masses last week. Sincere Thanks to all who came to remember OUR DEAD & a special THANK YOU to the wonderful & generous people who helped with all the preparations & the arrangements for this special day.
Fleadh Ceoil Congrats to Martin Graven!
Congrats to Martin Graven, Leitir, who is through to the All-Ireland Fleadh Ceoil Final in Drogheda later this month
Annual Vigil Walks for August 15th
The Golden Rose Walks Committee of Knock Shrine is planning the Annual Vigil Walks for August 15th. This year they are remembering a founding member, the late Fr. Patrick Burke. Departing from the Blessed Well in Balla at 1am, this 20km walk will arrive in Knock for 6am mass in the Parish Church. For more info please contact Michael on 087 9947 842. Early risers welcome!
National Conference for Cancer Survivorship 2018!
"Living Well with Cancer" Choose from Galway on Saturday 15th September 2018 (Clayton Hotel, Ballybrit) or Cork on Saturday 22nd September (Clayton Hotel Silver Springs)This annual conference is an essential part of the Irish Cancer Society's work and aims to provide information and support to enable people to live well after a cancer diagnosis. It is for cancer survivors, those who care for them, health care professional and staff or volunteers from cancer support services. You will hear from a range of speakers who will share their experiences, stories and expert knowledge. There are practical sessions with art, writing, music, sleep, exercise, nutrition and much, much more. Attendance is free of charge. Online registration opens 25th July 2018. For further information visit
http://www.cancer.ie/living-well
or email
support@irishcancer.ie
National Franciscan Pilgrimage to the Holy Land!
National Franciscan Pilgrimage to the Holy Land 5th - 13th Oct 2018 ex Dublin Airport. Led by Fr. Bernard Jones OFM, Commissary to the Holy Land. Contact Premier Travel on 021 4277 700.
Parent, Baby & Toddler Group in Islandeady!
Parent, Baby & Toddler Group in Islandeady Community Centre every Thursday & is open to any local Parent/Carer/Childminder with child/children aged 0-4 years. The group will meet every Thursday Morning from 10am to 12 midday in the Community Centre for informal fun and more. Refreshments and snacks are provided for children and adults. Cost is €2 per adult. For further enquiries and further information, contact Marcella or Valerie on 086 4012303.
New Email address for all CHURCH and PARISH matters!
The new email address for all CHURCH and PARISH matters is:
islandeadyadm@gmail.com
Also for Newsletter:
liamkeaveney84@gmail.com
Islandeady Cycling Club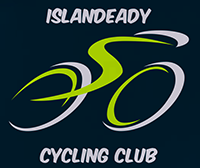 Islandeady Cycling Club Members enjoying some refreshment in Turlough Village on their recent weekly club spin. The club is now open to new members and cycle each week on a Sunday morning and Wednesday evening. Contact islandeadycyclinggroup@gmail.com or phone 087-7499530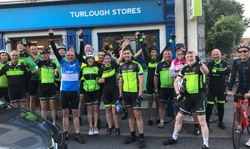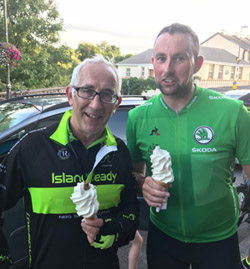 Islandeady GAA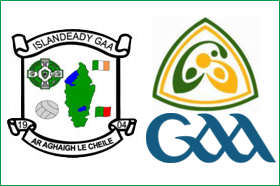 Islandeady GAA Lotto SUN 12th August at 8.30 pm in the Halfway. Jackpot €3,900.

For all Islandeady GAA News, see
www.islandeadygaa.com

Thought for the Day!
Novena Prayer to Our Lady of Knock
Our Lady of Knock, Queen of Ireland, you gave hope to your people in a time of distress, and comforted them in sorrow. You have inspired countless pilgrims to pray with confidence to your Divine Son, remembering His promise, Ask and you shall receive; seek and you shall find.
Help me to remember that we are all Pilgrims on the road to Heaven. Fill me with love & concern for my brothers & sisters in Christ, especially those who live with me.
Teach me how to take part ever more reverently in the Holy Mass. Comfort me when I am sick, lonely or depressed. Pray for me now & at the hour of my death. Amen
Wishing all the many visitors at home in Islandeady/Glenisland this summer a very happy & relaxing holiday.
Islandeady Heritage Day!
Islandeady in the Rare Old Times: Islandeady Heritage Day takes place next Sunday Aug 19th at Jacks Old Cottage from 3pm - 6pm. Craft Demos/Displays/Talks/Stories/Games & Competitions for All ages. Music & Refreshments also. It's your Heritage - Please support. Everyone welcome.
Islandeady's Lorraine Gavin in the 2018 Rose of Tralee!
Good Luck to Lorraine Gavin, Dooleague, Islandeady who will take part in the 2018 Rose of Tralee Festival. Lorraine is wished the very best as she takes to the stage as the Kentucky Rose.
National Novena to Our Lady of Knock!
National Novena to Our Lady of Knock will take place from the 14th - 22nd Aug with daily ceremonies at 3pm & 8:30pm and daily workshops at 12 noon & 6pm. See full programme of Novena speakers at www.knockshrine.ie/events. This year is the 41st celebration of the Novena. All welcome.
Islandeady GAA Cul Camp - Well done all!
Well done to everyone involved in the recent Islandeady GAA Cul Camp 2018 which took place last week. Over 170 children took part & Thanks to Pat Ryan who coordinates it each year.
National Grandparents Pilgrimage!
The National Grandparents Pilgrimage to Knock takes place on Sun Sept 9th starting at 2:30pm with anointing of the sick. Chief Celebrant is Archbishop Jude Okolo, Apostolic Nuncio to Ireland.
Bilberries preschool: Afternoon Session!
Bilberries preschool: if any parents would be interested in afternoon session of preschool please email:
bilberriesplaygroup@gmail.com
for further information & details.
Organist from Islandeady Church to play for Pope Francis!
Well done to Sean Tunney, Annagh & former organist in Islandeady Church, who will play for Pope Francis when he arrives at Knock in August. We congratulate Sean on this fantastic achievement.
New Garda Eric Carney - Congrats!
Congrats to Eric Carney, Cornanool, who recently graduated from Templemore Garda Training College.
JMN Benefit Night for v worthy local cause!
JMN Benefit Night in the Castlecourt Hotel on Friday 5th October for a very worthy local cause. Tickets €10 each & on sale throughout the Westport/Islandeady/West Mayo area. Music by X Men with raffle, auction & disco on the night. Tickets can be purchased from Cepta 086 1626357 / Paul 087 9814673 / Mike 087 2068275 or Frankie 087 2599179. Donations greatly appreciated!