"Race Night" Islandeady Community Council Fundraiser!
Islandeady Community Council is holding the first of many fundraisers on Sat 11th Dec as part of its Community Facilities Development Project. A fun "Race Night" will be held in the Westport Country Lodge, starting at 9pm. All monies raised is going towards the purchase of a site in the village & building a new Community Centre with additional Car-parking & a Playground/recreational area. All support is welcome & appreciated.
Irish Folk Gigs at Glenisland School!
The Irish Folk at Glenisland School are hosting a series of gigs over the next few months. The first one is the Bob Dylan Appreciation Society on Friday Oct 29th starting at 8pm. It's a night of Bob Dylan music presented by the teachers at the school. Tickets are very limited so don't miss out. A different artist will be featured each month and tickets go on sale directly after each gig! Get your tickets at
www.theirishfolk.com
Public Worship in Islandeady - return to full capacity!
Please observe social distancing in the Church and sanitise your hands on entry & exit. Please continue to wear your facemasks. Baskets are placed upon entry at each of the doors in Glenisland & Islandeady for your weekly Offertory Collection envelopes. All Coeliacs in Islandeady are asked to sit in the main aisle to receive Gluten-Free Hosts.
Islandeady Ladies' Club
Islandeady Ladies' Club meets every Tues night at 9pm in the Community Centre.
Wednesday Get-together!
Wednesday Get-together meets every Wed from 11:30am in the Community Centre.
Islandeady GAA Registration Online!
Islandeady GAA Registration is all online this year. New members are welcome at any age group & we are looking forward to welcoming back all our existing players & members. To register, sign up via
www.Foireann.ie
or you can contact Pat Ryan on (087) 2704 718.
Enable Ireland Mayo Services need Volunteers!
Enable Ireland Mayo Services require volunteers to work with children with disabilities in the home or community. This is a great opportunity to give something back to your community while also learning new skills, making friendships & having fun. Training & support provided. If you would like to become involved, contact Fiona at Enable Ireland / The Safari club at 094 90 60234 / 087 6808 350 or email:
fscully@enableireland.ie
Getting married in Islandeady - don't for get your civil Registration Form!
Many couples have postponed their wedding from 2020 to 2021, in the hope that larger numbers of guests will be able to attend. It is very important for couples to ensure that their Civil Registration Forms is still valid for the new date they have selected. If their Civil Registration Forms is out of date, their wedding will not be able to take place. It is the responsibility of the couples to ensure that all paper work is up to date.
Live-in Carers for the Elderly
Affordable Live-in Homecare provides live-in carers for the elderly in this area. If you are looking for a live-in carer for a relative, please call Eileen or Tom today on 087 9916 791 or 087 7440729. You can look up the website also www.alhomecare.ie
Glenisland Community is now on Facebook!
The Glenisland Community is now on Facebook with all local news, events and updates. You can find the page on facebook as 'Glenislandcommunity'. Please Like & Share for regular updates. Likewise, the Islandeady Community is on facebook under the name 'Whats on in Islandeady'. Like & Share for regular updates also.
Dept of Heritage & Culture grant - Thank you!
Thanks to Minister Michael Ring TD for the announcement of €5,000 from the Dept of Heritage & Culture towards the ongoing repair work of the Obelisk on the Browne Estate in Rahins, Islandeady. This grant money has been obtained through the Historic Structures Fund.
A Parish Prayer
Lord, bless our parish community at this difficult time.
Give me patience with myself and others so that I will not make these times any more difficult than they already are.
Grant me the ability to acknowledge my fears so that I will not hide from acting in a responsible manner.
Give me courage to overcome any selfishness that hinders any concern for others.
Grant me the grace to reach out to others by safe means and in a helpful way.
Give me courage when I am feeling lonely and the knowledge that isolation is a good thing for now and that I am never fully alone.
Grant me the gifts of kindness, patience and love.
Give me your blessing: in the name of the Father, the Son and the Holy Spirit, Amen.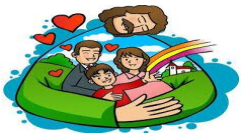 Clubs meeting in the Community Centre!
A Representative from All Clubs in Islandeady is invited to a meeting in the Community Centre on Monday Night, Nov 1st at 8:30pm. With plans underway to design a new Community Centre, we want to hear what your club "needs" will be in the new building.
Senior Foroige!
Senior Foroige (TY) continues every Thurs night in the Community Centre.
Islandeady Foroige!
Islandeady Foroige meets every Fri night from 8pm - 10pm.
Volunteer with the Wed Get-together!
If you would like to Volunteer with the Wed Get-together or if you are from the area & would like to join in activities & have a warm meal with friends you can contact Philomena Browne, Co-ordinator of the Wednesday Get-together at (087) 962 6075 for more details.
Islandeady Foroige Volunteer Leaders needed!
Islandeady Foroige Volunteer Leaders needed for the club's reopening in late October. If you can give just 2 hours on a Friday night for a very rewarding experience! Full training is provided. If you are interested in joining & making a positive difference in the lives of our local young people, please contact Noreen on 087 9361 002 for further details.
Phoning Senior-Line!
If you are an older person and would like someone to talk to, particularly since Covid-19, consider phoning Senior-Line. We are Ireland's national confidential service for older people. We are open every day of the year from 10am-10pm. We are older people too, trained to listen and support. We would love to hear from you. Freefone (1800) 80 45 91.
Local Link Mayo - Grocery & Essential Supplies!
Local Link Mayo currently provide a grocery & essential supplies collect & deliver to the elderly, vulnerable & cocooning as well as providing essential travel for shopping and work. Local Link have repurposed during Covid-19 & as we move from one phase to the next of the Government roadmap for reopening society & business we aim to provide as much support to individuals and community organisations through current services. To avail of the service contact (094) 90 05150, email
mayo@locallink.ie
or text 086 029 3278. Local Link is funded by the HSE & the NTA.
NINE Novena masses for November
NINE Novena masses will be offered during November to remember loved ones who have died. The list of names will be placed before the Altar. If you would like Family & Friends included please take an envelope (at the church door) & put the names & an offering for the nine Masses into the baskets with Offertory collection by NEXT SUN 31st OCT.
Parish Collection Envelopes
Parishioners can continue to drop their weekly Offering Envelopes into the Parochial House, Islandeady anytime they are passing. The weekly contributions goes towards the ongoing upkeep and care of the two churches in the Parish. Thank-You for your continued support. email
parishig2017@gmail.com
COVID-19 - Are you Thoughtful?
Are you Thoughtful? Some elderly & housebound parishioners in Islandeady & Glenisland have remarked how very much they appreciate it when a neighbour or family are thoughtful enough to bring them a copy of the weekly Sunday Bulletin ... & how much it helps to keep them in touch with life in the parish especially now with the Covid 19 restrictions. So... are YOU Thoughtful?
Faith Resources!
Monica Brown is the Director of Emmaus Productions. They provide music and other audio visual resources, which enable children, youth and adults to connect with their faith. In response to the present virus crisis and the closing of our churches for Easter, Monica has kindly offered to make available much of her material free of charge to anyone who wishes to log on to the link below. They are very inspiring and should be of benefit to both adult and young people at these challenging times for our faith communities.
www.emmausproductions.com