Glenisland National School - New Role!
Glenisland Community Council would like to inform residents of Glenisland of their intention to turn the disappointment of the closure of our local school into a positive by using the premises as a focal point for the community. The best way we see fit to do this is to distribute a survey to all houses in the area. Using this survey we intend to put in place the requests of the community as best we can. We would appreciate everyone's co-operation in getting this project up & running as soon as possible. It is of the utmost importance to get as much feedback as possible as our aim is to build a community spirit that we can all be proud of. Thank you for taking the time to complete this survey.
Islandeady cycling club - recent Fun Run!
Members from Islandeady cycling club presented The Patterson family with a cheque for 1200 euros from the recent charity fun run held in Islandeady, the proceeds from this years event will go towards supporting children in disadvantaged areas to participate in sporting activities. Over 250 people from the wider Islandeady and breaffy community took part in this years fun run event.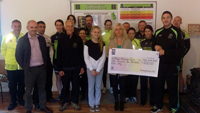 Last Guided Tochar Phadraig Walk for 2016!
Last Guided Tochar Phadraig Walk for 2016 takes place next SAT 27th August departing Ballintubber Abbey at 8.30 am. Contact 094-9030934 for further details. All welcome.
Islandeady GAA News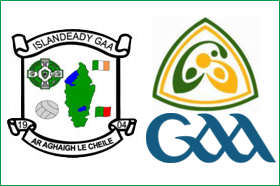 Islandeady GAA Lotto SUN 28th July at 8.30 pm in The Key West. Jackpot €2,900.
The G.A.A. pitch Walkway: the foundation of the Walkway is in and the ground is ready for seeding. The G.A.A and The Community Council need to continue to fundraise to keep the plans in motion.

For all Islandeady GAA News, see
www.islandeadygaa.com

Islandeady Cycling Club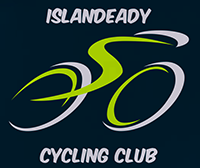 Islandeady Cycling Club in Jacks cottage: Club cycles have resumed WED 7pm & SUN 9am for Beginners-Improvers & Advanced. Also road skills training courses with Anthony Murray. To coincide with the Islandeady Family Festival, the Cycling Club is hosting their inaugural 5k & 10k family fun run on SAT 30th July starting at 10am from Jack's Cottage. Open to all to walk, jog or run the 5k or 10k course at your own pace. Bring the entire family & take part in our fun run. Funds raised will be donated to the Melissa Patterson Memorial Fund. €10 per adult, €20 per family & under 16 free. So pre-register now on active.com @ http://tinyurl.com/jxt8yph The race is officially measured and licensed granted by Athletics Ireland. So why not come and join us on SAT 30th July !
For more information visit our facebook page at https://www.facebook.com/ islandeadycycling or contact club president Joe Moylette on 0879443626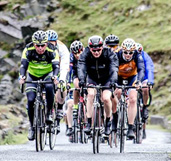 For all Islandeady Cycling News, see
www.facebook.com/
islandeadycycling

Thought for the Day!
'Not everything that is faced can be changed,
But nothing can be changed until it is faced.'
' I dream of a child who will ask,
What was war ?'
---
Knock Novena starts next SUN 14th August for 9 days at 3 and 8.30 pm daily.
See Church notice board for Speakers and further details. Everybody welcome.
Novena Prayer To Our Lady of Knock
Our Lady of Knock, Queen of Ireland, you gave hope to your people
in a time of distress, and comforted them in sorrow.
You have inspired countless pilgrims to pray with confidence
to your Divine Son, remembering His promise,
'Ask and you shall receive; seek and you shall find.'
Help me to remember that we are all Pilgrims on the road to Heaven.
Fill me with love & concern for my brothers & sisters in Christ,
especially those who live with me.
Teach me how to take part ever more reverently in the Holy Mass.
Comfort me when I am sick, lonely or depressed.
Pray for me now & at the hour of my death. Amen
RUAILLE BUAILLE IN JACK'S OLD COTTAGE !
So you won't be going up to Dublin for the match this SUNDAY 21st August and you wish you could savour some of the atmosphere of Croke Park here in Islandeady ! Why not join us in Jack's Old Cottage where we will be watching it on the big screen. Bring the family for the cheering.
At half time enjoy a mug of tay & match analysis! Fingers crossed from then on! At the full time whistle it's starting time for the competitions. Something for everybody as you try your hand at old-fashioned skills in a race against the clock or against your neighbour. Hay, straw & turf play a part outside. Ladies, aprons will be provided for your jobs. Children, how good are you at those games you don't see played any more?
ENTRANCE AND ALL ACTIVITIES FREE.
Always wanted to volunteer overseas ?
Looking for a course about global social injustice? Learn more at the Viatores Christi (VC) - Information & Recruitment Session next WED 24th at 8 pm in Galway Diocesan Pastoral Centre, Newtownsmith, Galway or Tel. 01 8689986 apply@viatoreschristi.com www.viatoreschristi.com All welcome.
Wednesday Get-Together - August Break!
The Wednesday get-together has grown from strength to strength and long may it continue. Thank you to all who participate in it. Each week a lovely hot three course meal is provided, there is always a raffle and a choice of activities to choose from and tea and biscuits again before home time. New People are always welcome. Thanks You to all the volunteers who dedicate there time and talents each week. There will be NO get-together for the Month of August but we hope to see you all again in September,