Christmas Party in Glenisland!
Christmas Party in former Glenisland school takes place next Sun 3rd Dec starting at 2pm. Tickets €10 & available on the door. A Complimentary drink available. Local musicians providing the entertainment & Santa will pay a visit to all the children. A great afternoon assured. All Welcome!
Islandeady Folk Group - new members!
The Islandeady Folk Group is looking for new members, singers & musicians who can give 1 hour each week for rehearsals & be available to sing/play at mass on the second Sunday of each month. The group wish to stay together & their music has being uplifting on many Sunday's in Islandeady Church. If you are interested in joining this group, please contact Noreen (temp facilitator) on 087 2982694.
Rosary on the Coasts for Life & Faith
Rosary on the Coasts for Life & Faith will be held this Sunday Nov 26th (Feast of Christ the King) on Bertra Beach, Lecanvey at 2:30pm. All Welcome.
Islandeady GAA AGM,
Islandeady GAA Ladies AGM! Islandeady GAA AGM will take place on Saturday 25th November at 8pm in St. Aidan's. Islandeady GAA Ladies AGM will be held on Thurs 30th November at 8pm in St. Aidan's.
Glenisland Calender goes on sale!
Glenisland Calender goes on sale after mass next Sat 18th & is wonderful value at €4. Money raised is used for running the Glenisland website & printed version of the Glenisland Newsflash. All support greatly appreciated.
Islandeady Christmas Annual - contribute!
The Editorial Team of the Islandeady Christmas Annual are kindly asking all local clubs, groups, primary schools and organisations, as well as local people for any stories, poems, jokes & any pictures they have for inclusion in this year's magazine. The group are also asking clubs and schools for a report of their activities for 2017. The editorial team is asking for all items to be in with Patricia Rice by Monday 19th November. Email: islandeadynewsletter@gmail.com If local businesses wish to take out an advert in the magazine, very generous rates are available. Contact Liam on 087 1361895 if interested.
New Email address for all CHURCH and PARISH matters!
The new email address for all CHURCH and PARISH matters is:
islandeadyadm@gmail.com
Also for Newsletter:
liamkeaveney84@gmail.com
The previous patd@anu.ie is strictly for personal emails for the retiring PP (patd).
Islandeady GAA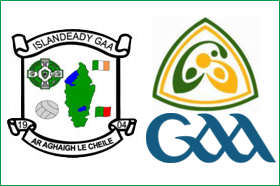 Islandeady GAA Lotto SUN 3rd September at 8.30 pm in the Halfway. Jackpot €3,000.

For all Islandeady GAA News, see
www.islandeadygaa.com

Islandeady Cycling Club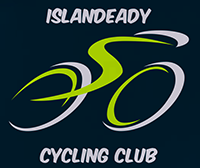 Islandeady Cycling Club - new investment of funds received through the national lottery!
Islandeady cycling club located in Castlebar co mayo hit the headlines last Autumn after receiving a grant from the national lottery fund through the HSE for the purchase of sporting equipment to help encourage their local community to get out - get health - through cycling.
The club have recently invested in state of the art virtual road cycling training equipment for their club house in Jacks old cottage islandeady and are using the Wahoo Kickr system to run community based spinning and training sessions for individuals interested in learning more about a healthy lifestyle and wellbeing through cycling.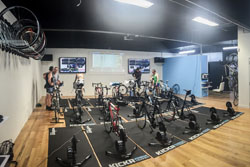 The virtual trainers recreate cycling road conditions and cyclists experience the changes in road surfaces including hills, descents, corners and town riding as if they were cycling outdoors on normal road conditions.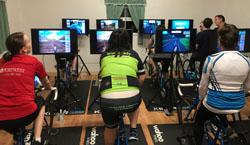 The training equipment not only gives users a great workout, it teaches participants skills and techniques in becoming a better and more confident cyclists and encourages individuals to get back on the road and to participate in sport through cycling activities over the autumn and winter months with their own families and the wider community.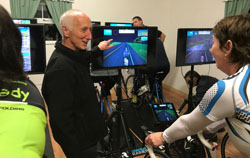 A wide range of groups and individuals have already experienced the clubs training program including local primary schools, senior community members, individuals with disabilities and cyclists returning to the sport. Participants receive a road safety information session, advise on health & nutrition and road skills.
The children from the local school have report increase cycling activity with their families after a recent training session with the club and many now using the bike to get to school, other users of the program including a local man in his 70's reports of increased confidence and a greater understanding of the importance of regular exercise.
Islandeady cycling club ,although located in a remote part of mayo, enjoys 106 members who participate in many community activities to promote health and well being including Pilates, yoga, 5k & 10 fun runs, and mindfulness classes.
More information is available on their club facebook page just click here https://goo.gl/1HgnxU" with recent photos and videos of the new health & well being facilities.facilities.
Thought for the Day!
'Moonlight is the proof that there will always be light in the darkness'
Advent starts this week!
Advent starts this week: the Advent Wreath is a circle of evergreens. The circular shape symbolises the eternal nature of God. The evergreens - the continuing & everlasting life that comes from God through Christ. The 4 Candles (3 purple & 1 pink) mark the 4 weeks of Advent. Purple for Repentance and Pink for Joy (Gaudete) on the 3rd Sunday as Christmas gets nearer. A white candle is placed in the centre on Christmas Eve. Why not make one for your Home or School this Advent!
Important Islandeady Pioneers meeting!
Important Islandeady Pioneers meeting in St Aidan's room this Wednesday night Nov 29th at 8:30pm. Everybody welcome.
Advent Retreat!
Advent Retreat will take place at Esker Retreat Centre, Athenry, Galway from 1st – 3rd Dec. Facilitated by Fr. Peter Burns C.Ss.R. For more details please contact 091 844007.
First Friday Sick Calls!
Fr. Chris will do his First Friday Sick Calls this week on Friday Dec 1st. He will start in the Islandeady church area from 10:30am & the Glenisland church area after 2pm.
Glenisland Community Card Game - Gigantic 25 Card drive!
Cards games continue every Tuesday night at 8:30pm in the former Glenisland Schoolhouse. Beginners very welcome. A great night assured! A gigantic 25 card drive in the former Glenisland Schoolhouse will be held on the 19th Dec at 8:30pm. Prizes Galore! Beginners very welcome. Happy Christmas from all the Card-players!
Islandeady Senior Foroige!
Islandeady Senior Foroige (TY+) meets every Thurs night 8:30-10pm. All Welcome.
Blas agus Blathanna na Nollag!
Blas agus Blathanna na Nollag! There will be a series of 6 lessons, in total, on cookery & flower arranging in the former Glenisland School. The lessons will be held every Thursday night, beginning on November 2nd and ending on December 7th. Beidh failte roimh chach.