Islandeady GAA Club Registration Day!
Islandeady GAA Club Registration Day for boys and girls aged Under 6 to Under 18 will take place in Islandeady Community Centre on next Sunday 26th February at 11.45 am.
Saddle Up for Epilepsy Fundraising Cycle!
SAT 25 th Feb at the Breaffy Sports Arena. Register from 8 am or on www.saddleupforepilepsy.com. Choice of 45k, 70k & 123 routes.
Mayo Roscommon Hospice palliative care urgent appeal!
Mayo Roscommon Hospice palliative care urgently appeal for ladies, gents & childrens clothing, shoes, bric a brac, unwanted gifts etc for their shops in Mayo & Roscommon. Pick up can be arranged. Call or text Kathy on 0857802383.
Western Alzheimers charity shop!
Western Alzheimers are opening a charity shop in Market Square, Castlebar to help fund services for people affected by dementia living in the West of Ireland. We are currently recruiting volunteers. For further information please contact Fiona at 0949364900.
Archdiocese of Tuam Pilgrimages 2017!
- Knock Pilgrimage to
New York
: 8th to 14th May direct from Knock airport. Details from Joe Walsh Tours 01-2410800 or email: bronwyn.clinton@joewalshtours.ie
- to
Shrines of Portugal
(inc Fatima for the Centenary Year) June 29th. 7 nights. Details & Booking Form from Therese at 012410822 or leave your name & address at 09328337.
-
Walsingham
, England's National Marian Shrine April 21st. 4 nights. Details from Margaret at 012808072 or 086 8554665
- Diocesan Pilgrimage to
Knock
Sunday, May 7th with the Blessing of the Sick at 2.30pm.
Pink Link Mountain Challenge on Croagh Patrick!
Pink Link Mountain Challenge on Croagh Patrick SAT 8 th April 12pm.€15 registration fee goes to Rock Rouse House, other funds go towards Family Carers Mayo. Sponsorship cards provided by Family Carers Ireland. For more information or to do this challenge for Family Carers Ireland, please contact Bernadette or Doreen on 0949060305/0863775702.
Islandeady GAA News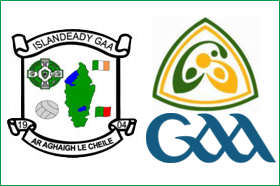 Islandeady GAA Lotto SUN 26th February at 8.30 pm in Marty's Halfway. Jackpot €4,200.

For all Islandeady GAA News, see
www.islandeadygaa.com

Islandeady Cycling Club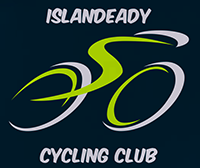 New series of indoor Cycle Spinning training classes!
Join us for our new series of indoor Cycle Spinning training classes starting Monday's and Thursday's in Feb at Jacks old cottage, all you need is a bike, water bottle and towel to join us for our new series of classes.
Mark Quigley is our Qualified cycling trainer who has put together a special Cycling spinning training program to get you fit and healthy in a short six weeks.
For more information on this Special series of classes for beginners visit our facebook page at https://www.facebook.com/islandeadycycling or contact club president Joe Moylette on 0879443626 12 classes for only €60, 6 classes for only €30
Congratulations to our Club Member Trevor Costello!
Who recently completed a velotech course and is now qualified as a bike mechanic from Cycle Recycle in Newry, we wish Trevor all the best on his new venture.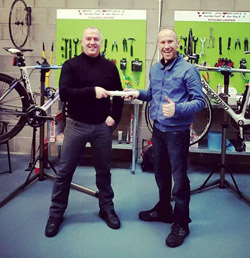 Thought for the Day!
'Don't marry the person you can live with.
Marry the person you can't live without.'
Islandeady Cycling Club - Beginners Cycling Course!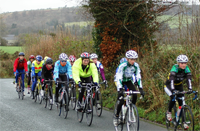 Want to get back out onto the Road? Start Here!
Date: Tuesday Evening March 14th - 7.00pm TO 8.00pm (every Tuesday). Venue: Islandeady Cycling Clubhouse - Jacks old cottage Islandeady, Suitable for : Adults looking to return to Road cycling. Contact: Joe Moylette - 087-9443626 email islandeadycyclinggroup@gmail.com. Our training sessions will cover the basic skills in bike handling and safety on the road. It is designed to give you the basic skills in how to prepare for a group cycle, how to handle your bike on the road, basic bike maintenance, basic road safety. Ideal for Beginners and White group members
Fr Micheal Mannion Memorial 10k Road Race Fun Run/Walk!
Fr Micheal Mannion Memorial 10k Road Race Fun Run/Walk SUN 5th March @12pm. This race was formerly known as the Loop of Clonbur / Cong 10k. Registration from 10am @ Clonbur community Centre. Entry 20 euro. Everybody welcome.
Croagh Patrick Heritage Trail walking festival!
Croagh Patrick Heritage Trail walking festival in conjunction with Mayo Roscommon Hospice on March 10th, 11th & 12th: Cost is €20 for 1 day & €50 for all 3. Walkers can register online www.croaghpatrickheritagetrail.com
Islandeady Foroige Club!
Islandeady Foroige Club for 12-18 yrs every FRI night in Islandeady Comm Centre.
Glenisland Card Game!
Card Game every FRI night in Glenisland National School at 8.30 pm. All welcome.